Donate to a Project or Fund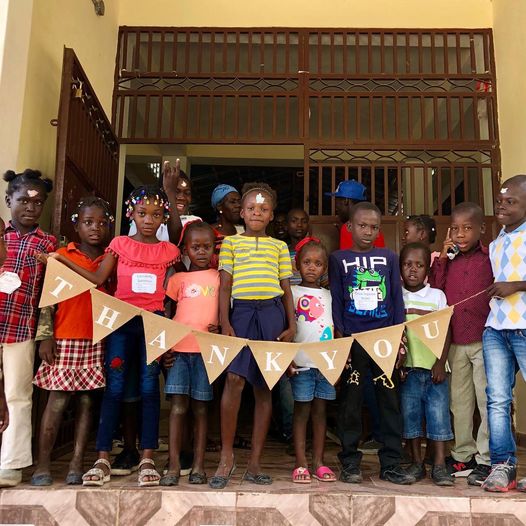 Restoring Hope
The COVID-19 pandemic brought many challenges that were even more pronounced in developing countries. Schools were closed, there was no online learning, and children will have to repeat entire grades. Travel and gatherings were restricted, food became scarce, and jobs even scarcer
However, we were able to use technology to keep sponsors and children connected, sharing stories, words of encouragement, and prayers. The hope provided by these relationships was especially important during this past year.
Our ministry partners never stopped working to overcome the obstacles the global pandemic put in their paths, restoring hope by ensuring basic needs were met and children were not left behind.
Some highlights include:
HOI (Honduras)
- distributed educational materials to keep children engaged while schools were closed and their Honduran staff continued to receive support so they could take care of their own families
Hope for Today (SE Asia)
- distributed food and soy milk to the needy and students of their vocational training center sewed and provided masks to local communities
Light from Light (Haiti)
- provided much-needed care at their clinic and demonstrated the value of wearing masks and practicing good hygiene to help stop the spread of COVID-19
Mully Children's Family (Kenya)
- as a recognized essential service provider in Kenya, their staff was free to move about the country and continued to rescue children of neglect and abuse
The 410 Bridge (Guatemala, Haiti, Kenya, Uganda)
- supplied food boxes and sanitation supplies to their partner communities and implemented innovative solutions to spread accurate information about the pandemic in remote areas by equipping community leaders with megaphones and educational posters
Wiphan (Zambia)
- continued to provide nutritious daily meals at their schools in Zambia to ensure children were receiving at least one hot, nutritious meal each day while school was closed
By supporting BrightPoint for Children, you can be a part of RESTORING HOPE around the world as we serve our partners. Our sponsorship programs build relationships that give hope to vulnerable children while providing essential funds that allow our partners to focus on their life-saving relief and restoration efforts.
For a monthly pledge, please indicate the monthly amount in the Donation Amount box and tell us that you want to give monthly in the Additional Instructions box. We will set you up for recurring, monthly donations.
$50 per month supports 10 children
$100 per month supports 20 children
$150 per month supports 30 children
$200 per month supports 40 children
Other amounts are welcome
A special gift now:>
$60 supports 1 child
$120 supports 2 children
$240 supports 4 children
$480 supports 8 children
$960 supports 16 children
Other amounts are welcome
We sincerely appreciate your support! Justin Brasuell Co-founder / Executive Director
Donate