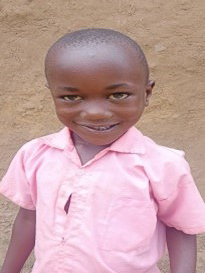 Jared Kwemboi
Jared and his sister Ann live with their mother. Jared is the younger of the two. He loves to play football (soccer) and go swimming for fun. A sponsor's support will help him to get an education and make a brighter future for himself and his family.
School
Muyayi Primary School
Jared's Unmet Needs
Basic Needs
Wiphan Care Ministries depends on sponsorships to feed, clothe and educate the children. The children need help, and your monthly sponsorship of a child will provide ongoing funding to meet their needs.
Review your selections and confirm your payment on the following page
Total required to fully sponsor Jared: $39