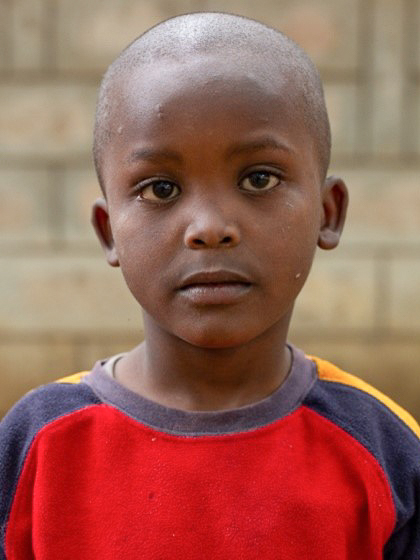 David Kyalo
David is the last of two children. His single mother struggled to provide for the family. Their life was difficult and they were chased out of their rental home when she was unable to pay rent. They were living on the streets when MCF took the boys in. David loves to play soccer. He is outgoing, friendly, and loves to run around with his friends playing games. He wants to be a driver someday.
School
MCF Ndalani Primary School
Grade
Class 1 (1st Grade)
David's Unmet Needs
Primary School
Our Ndalani campus provides residential care and rehabilitation for almost 1,000 street children as well as orphaned and vulnerable children. The children are provided with basic services including feeding, clothing, shelter, medical care, education and extra-curricular activities, spiritual development and counseling. Ndalani has an established well-run Education Department that ranges from Pre-School to Secondary School.
This child is completely sponsored. Click Back to return to the previous page