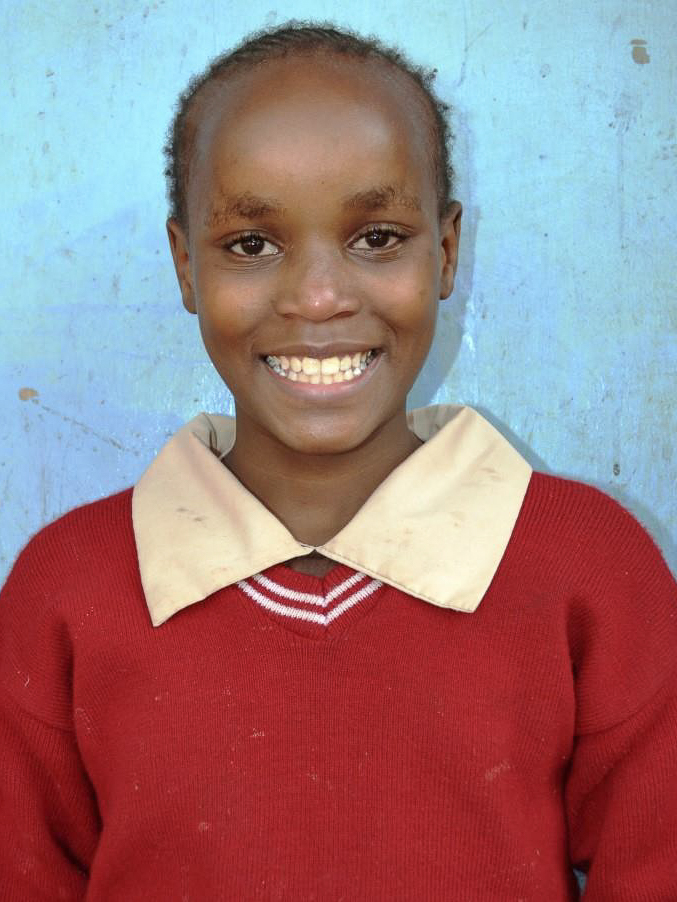 Julia Waturi Wangui
Julia's father abandoned his family. Her mother was struggling to care for them so sent Julia to live with her elderly grandmother. Her brother Harrison was sent to live with a friend but ended up at Children's Garden. His grandmother was located and she asked if Julia could join Harrison at the home because she, too, was struggling. They learned that their mother was now deceased. Julia is doing well now and loves to dance and eat pizza. Pink is her favorite color Kiswahili is her favorte subject. She dreams of becoming a police officer.
School
Childrens garden home primary school
Grade
Class 4 (4th Grade)
Julia's Unmet Needs
Education
Children's Garden Home provides a home and school for our children. Your donation will go directly in funding the followings:
Food (maize, beans, vegetables, sugar, oil, etc)
Medical care
Home and school infrastructure and maintenance
School supplies like text/exercise books, stationery, sport equipment
Salaries for teachers and staff
Utilities: electricity, water, fire wood, etc.
Review your selections and confirm your payment on the following page
Total required to fully sponsor Julia: $40