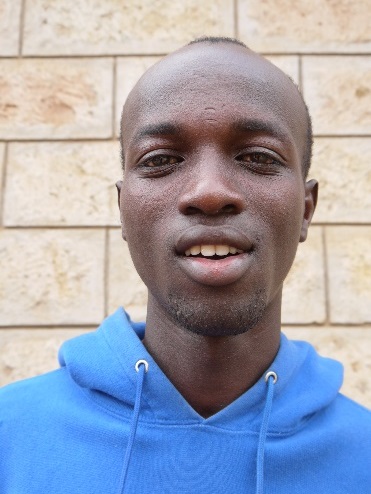 Ebelliano Esekon Ekeno
Course of Study: Building and Construction Technology; School: Bureti Technical Training Institute (2 yrs); Ebelliano comes from Turkana in northern Kenya. After his mother died in 2005, he was left on his own and forced to live in the streets. His brother helped him complete his primary education. He was then rescued by MCF and able to complete secondary school in 2017. Ebelliano is currently attending Bureti Technical Training Institute to achieve a certificate in Building and Construction. He is in need of support to help him achieve his goals.
Community
College and University Students
Birthday
January 01, 1995
School
Bureti Technical Training Institute
Ebelliano's Unmet Needs
College
Mully Children's Family provides residential care and rehabilitation for street children as well as orphaned and vulnerable children. MCF has an established, well run Education Department that ranges from Nursery School up to Secondary School and for those who qualify, the opportunity for post-secondary education to help them become all that God has destined them to be as leaders in their communities, country and the world. This student has qualified for a two year program at a private college at a cost of $4,000 per year.
Review your selections and confirm your payment on the following page
Total required to fully sponsor Ebelliano: $4,000