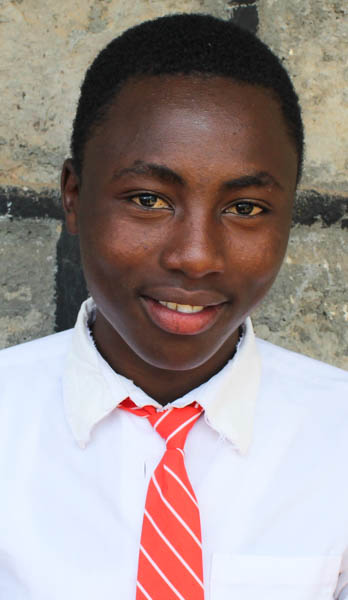 Boniface Macharia
Boniface's mother is an alcoholic and his father refuses to work. He has missed years of school because they are unable to pay his school fees. Now, Boniface is in school and he enjoys studying history. In his free time, he likes dancing. One day, Boniface hopes to become an engineer.
Community
Rapha Day Scholars
Location
Nyahururu, Kenya
Grade
Form 3 (11th Grade)
Boniface's Unmet Needs
Secondary School
This child is from the local community near the Rapha Community Centre and has qualified for Secondary School, which is a huge accomplishment in Kenya! Your monthly sponsorship will go towards your child's school fees and school supplies for the Day Scholars program. This gift will make a dream come true and give this child the chance for a much brighter life!
This child is completely sponsored. Click Back to return to the previous page