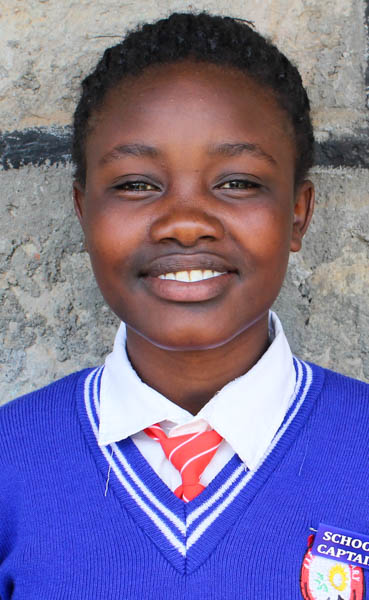 Ann Njeri
Ann is the sister of Beatrice who has lived at Rapha for many years. Their mother passed away and they went to live with an elderly grandmother who was unable to care for them and pay school fees. Ann is excited to continue her education at Rapha! She enjoys learning English, enjoys singing, and wants to become a journalist.
Community
Rapha Community Centre
Location
Nyahururu, Kenya
Grade
Form 4 (12th Grade)
Ann's Unmet Needs
Basic Needs
Your monthly sponsorship will provide for your child's food, clothing, a school uniform, medical care and adult care for your child.
This child is completely sponsored. Click Back to return to the previous page