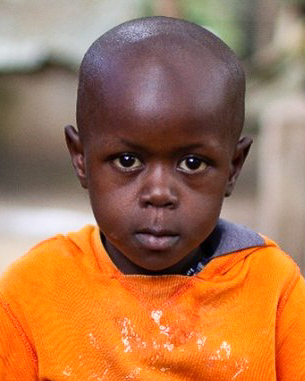 Morgan Amani
Morgan's mother was an orphaned teenage girl living with her aunt. She got pregnant while only 15 years old and the man responsible moved from the area when he learned the news. Pregnant girls were not allowed in school so she could not continue her education. Her aunt chased her away and she ended up living in the streets. MCF learned of Morgan's mother during one of their street children's ministry events and rescued her. Morgan was born at MCF following the rescue and is now able to receive care and love. He has a great passion for art, drawing, and coloring and wishes to become an artist in the future.
School
MCF Ndalani Primary School
Grade
Class 1 (1st Grade)
Morgan's Unmet Needs
Primary School
Your friendship will provide food, housing, a quality education, spiritual development, medical care, counseling and psychological support within a loving family environment.
This child is completely sponsored. Click Back to return to the previous page